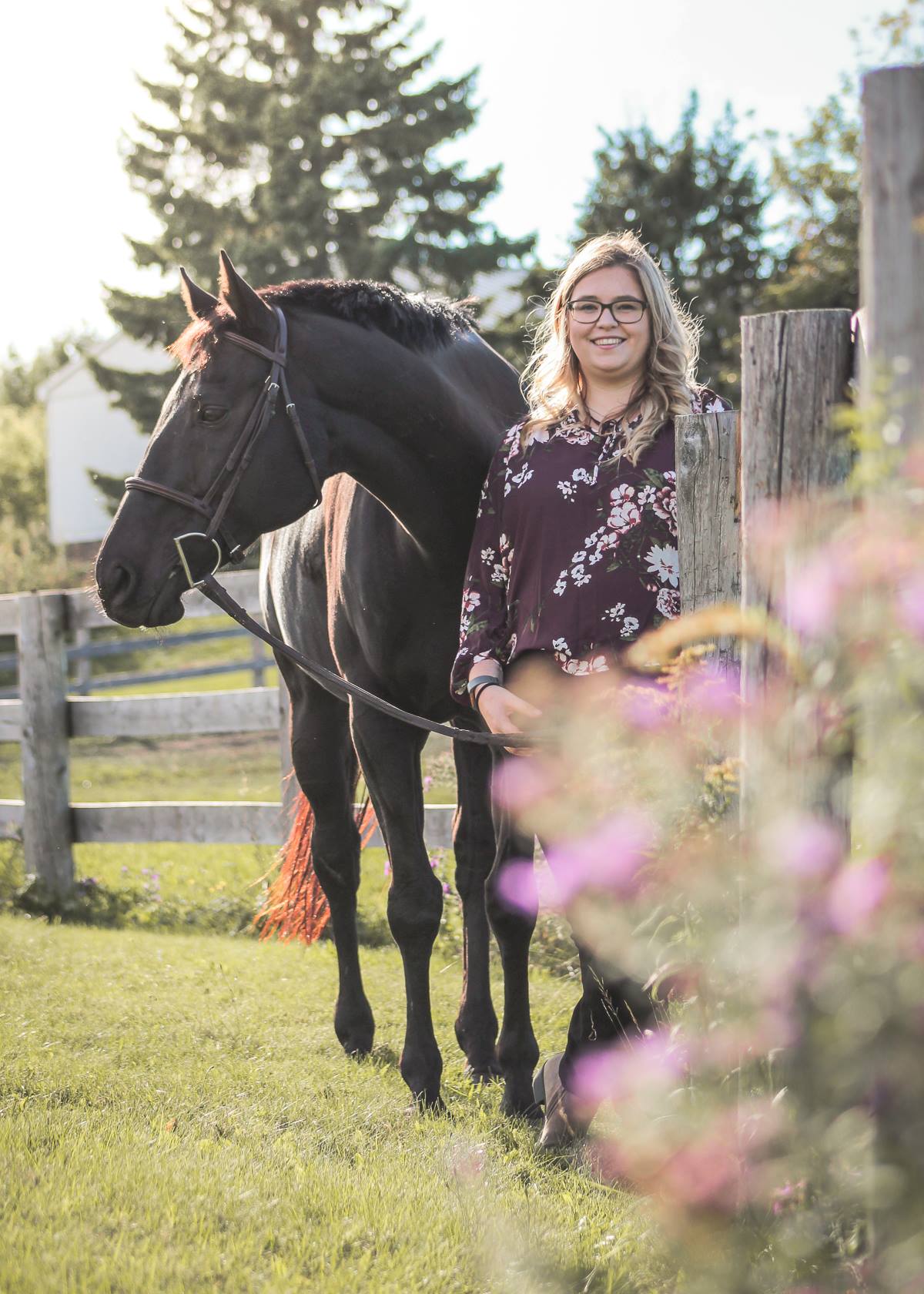 Denise - Owner
Meet Denise! She is the proud owner/operator of Top Dog Gear. Involved in all aspects of the operation, whether designing the website, fulfilling orders, or talking to you! Top Dog Gear was started after discovering BioThane® collars for her dogs, Kali & Lucy and began to research and invest time into new products and ideas.
She keeps busy in her time off with her two dogs and horse. Lucy is a 12-year-old Golden Retriever - she has never slowed down and is always up for an adventure. Five years ago, she bought home Kali, a Golden Retriever/German Shepard mix, she is a high-energy dog who loves to run and swim. Lastly, Teddy is an 20-year-old thoroughbred gelding who she has owned for twelve years now!
During the pandemic, Denise became an avid outdoorsman, fell in love with hiking and spending time in the great outdoors. While on these adventures, it became clear the dogs needed a collar that was durable, waterproof, stink-proof and required little maintenance. She came across the product BioThane®, and the rest is history.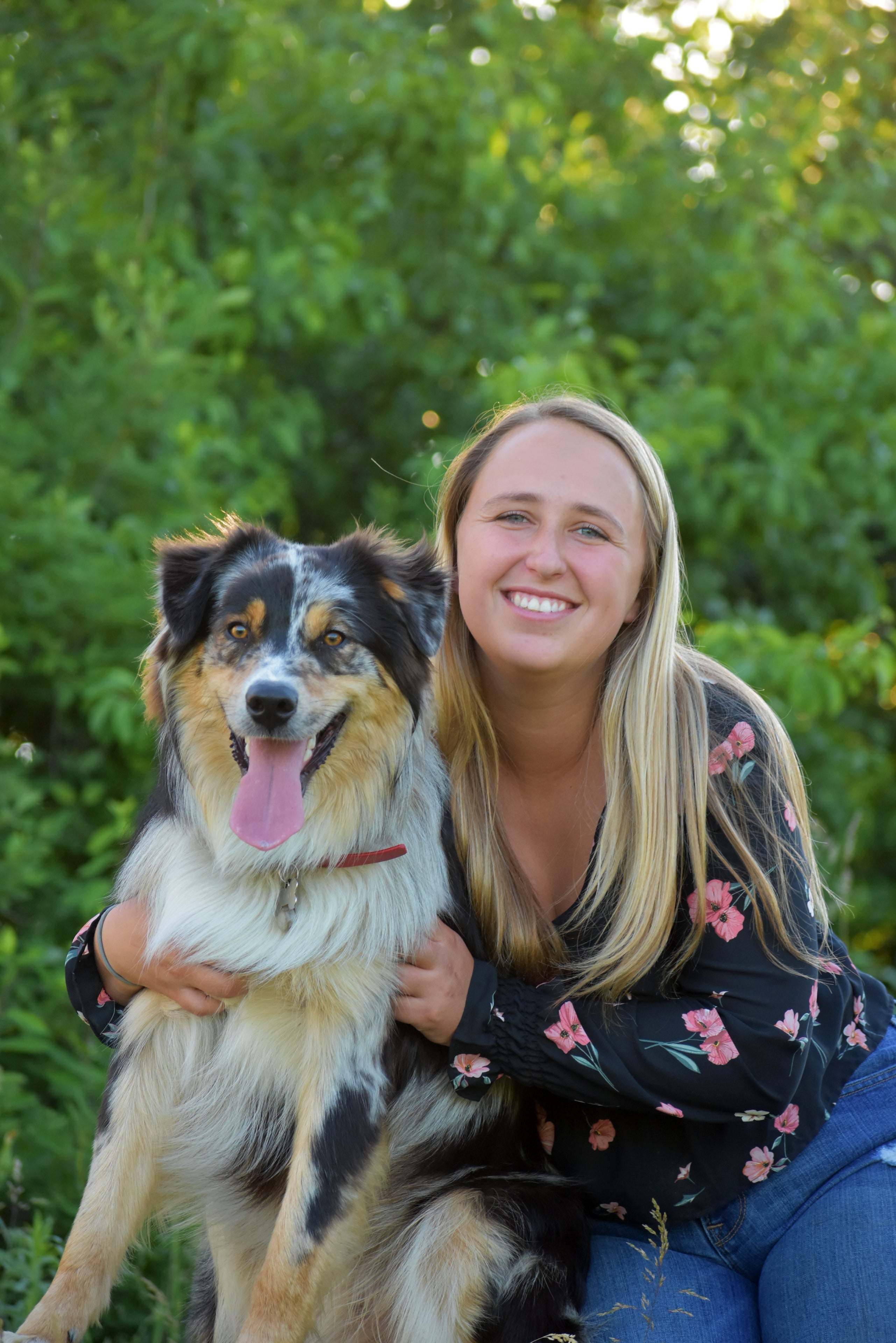 Megan - Merchandise Assembly & Customization
Meet Megan! Megan has been a avid animal lover since a young age.
Megan works on all custom orders, including customizations and modifications. She works on getting orders out in a timely manner and ensuring quality is number one.
In addition to her Top Dog side hustle, Megan can be found hiking with her four year old Australian Shepherd named Finn or she can be found at the barn with her three year old Oldenburg filly named Violet, with great goals in mind for the future together.
Emily - Customer Care & Sales
Meet Emily! Emily grew up with dogs and horses and with a passion for animals has built her career around her love for animals.
Emily works with answering all emails and inquiries including customer service, questions, concerns or feedback she is always there for you. In addition to her customer care role, Emily also provides sales to our wholesale customers, markets and events.
When not working, Emily can be found at the barn with her cute as a button pony named Ben.